Spektakl na tvrđavi, Bedem fest pokazao još jednom originalnost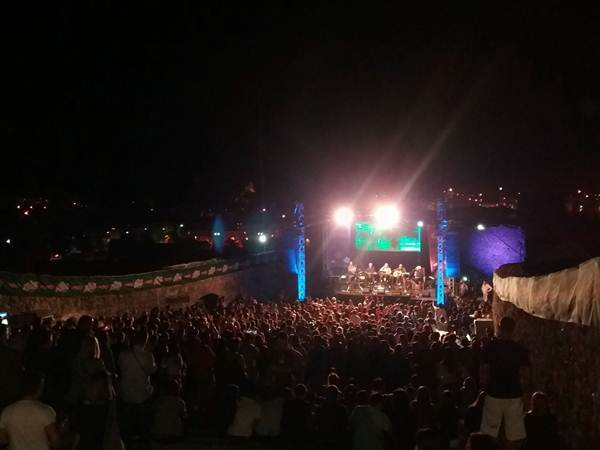 Marija Vujović, Miloš Zvicer
Autor

onogost.me
25.08.2016. u 22:32
Bedem fest je već prve večeri pokazao zašto je jedinstven festival u Crnoj Gori i regionu.
Publika je na tvrđavi čula niz mladih izvođača, a centralni termin pripao je pionirima jugoslovenskog rokenrola, bendu S vremena na vreme.
Oni su svoj nastup otvorili pjesmom "Moj svet" na oduševljenje publike koja je ispunila prostor ispred glavne bine festivala.
Uoči svirke, ljudi koji su dio istorije muzike na ovim prostorima, rekli su da su 1971. godine kada je bend osnovan, njihovi uzori bili "Beatles-i".
"Bili su uzori, ali ne i idoli. Mi smo kopali po našoj tardiciji, na Balkanu, ali opet na neki naš, autorski način, autentično. To je dalo određene rezultate", rekao je Asim Sarvan o počecima.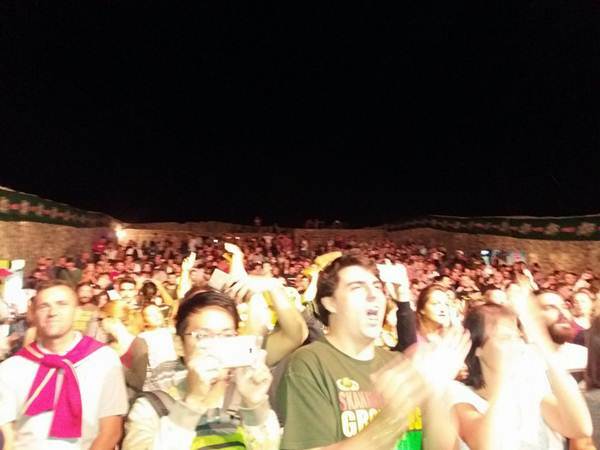 Ljuba Đukić je dodao da je energija liverpulskog benda i danas živa, no da su oni počeli da prave tekstove koji su malo drugačiji i višeslojniji.
Kada je u pitanju Bedem fest, kažu da su počastvovani pozivom da dođu i budu na sceni sa bendovima koji liče na njih kada su počinjali bavljenje muzikom.
"Čuli smo da Bedem fest ima jednu finu i dužu tradiciju. Takođe, čuli smo da programski nastupaju grupe koje dosta podsjećaju na naše početke, naročito na period Dadova i New Wave-a. Mi smo počastvovani ovim poziovm da dođemo i budemo sa njima na sceni. Izuzetno smo zadovoljni uslovima na bini. Zvuk je odličan. Sam prostor ima dobru akustiku", dodao je Miki Đukić i napravio poređenje sa Beer festom u Beogradu.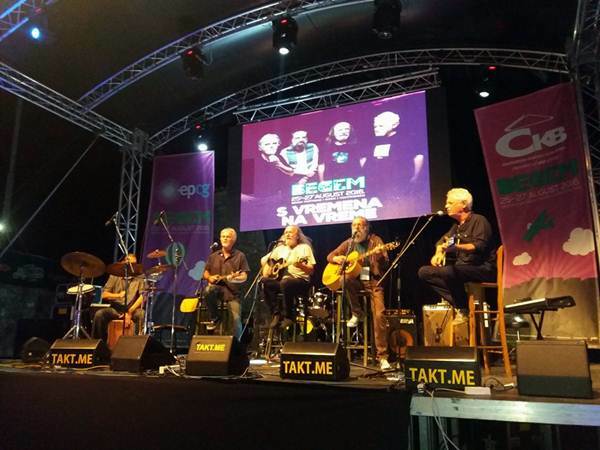 "Beer fest ima veliku scenu i poljanu gdje staje 150.000 ljudi. Mi smo skloni manjim scenama. Mislim da je scena na Bedemu idealna, baš po našem ukusu. To je jedno savršeno mjesto. Na velikoj sceni ne mozete napraviti intiman zvuk i dobar kontakt sa publikom, a ovdje, već ste njihovi. Direktan kontakt nas motiviše, s druge strane publika izuzetno dobro prima pjesme", objasnio je on prve utiske o festivalu u Nikšiću. Svi članovi benda napomenuli su i, kako su rekli, izuzetan prijem u Nikšiću.
"Koga god smo sreli, bio je izuzetno ljubazan što je vrlo rijetko u današnje vrijeme. To važi za cijeli grad", rekli su uz konstataciju da će i pred nikšićku publiku izaći sa pozitivnom tremom i entuzijazmom.
"Kad izlazite pred publiku, nikad ne znate da li će sve da bude u redu, da li će da radi ozvučenje, hoće li biti mikrofonije… Entuzijazam je važan za ovaj posao i ide direktno iz ljubavi", rekli su pred izlazak na binu.
Buka, aplauzi i horsko pjevanje pratili su majstore iz benda S vremena na vreme sve vrijeme.
Zagrijana publika tražila je "bis" od ovog legendarnog sastava, koji se vratio na binu sa brzom pjesmom "Vašar" sa njihovog trećeg albuma, za koju su rekli da je rijetko izvode.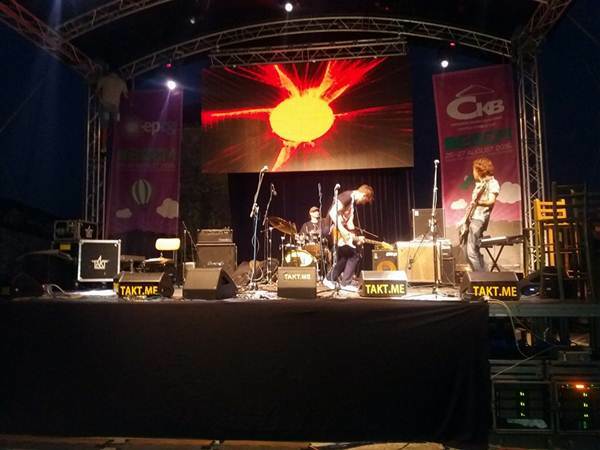 Festival je otvorio bend Empathy Soul Project iz Zrenjanina. Svirka je počela sa jednosatnim zašašnjenjem, nešto poslije 20h, zbog bezbjednosne kontrole i tonskih proba.
Ovaj mladi bend bio je drugoplasirani na Bunt Rock festivalu u Beogradu sa kojim Bedem fest već drugu godinu uspješno sarađuje.
"Genijalno, organizacija je stvarno vrhunska, ljudi su divni, sve je super, zvuk na bini je bio super… Sviđa nam se vaš grad. Prvi put smo ovdje. Ima mnogo mladih na ulicama, to nam se jako sviđa i osjećamo se kao rok zvijezde. Ako nas budete zvali, dolazimo opet", rekli su Zrenjaninci u jednom dahu očigledno zadovoljni utiskom koji su ostavili na publiku koja je tek popunjavala festivalski prostor.
Poslije njih nastupila je Bojana Bulatović, poznatija kao BO. Ona je u novembru prošle godine prvi put svirala u Nikšiću, pa je njena muzika naišla na reakciju publike.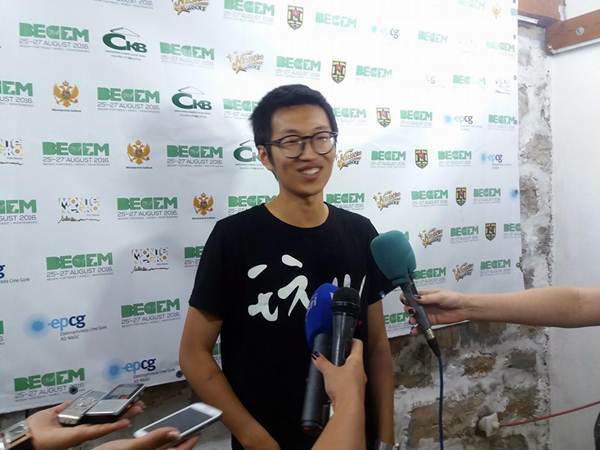 Iznenađenje prve večeri bio je kineski trio High Wave, oformljen od inženjera koji rade na izgradnji autoputa Bar – Boljare.
"Prije pola godine došli smo na ideju da nađemo način da se približimo lokalnoj kulturi. Naš šef je došao na ideju da napravimo grupu. Otpjevaćemo ovaj put dvije obrade, na engleskom jeziku. Iduće godine možda na kineskom ili vašem jeziku", rekao je Rej Šo, gitarista i vokal i dodao da večeras prvi put nastupaju.
A, trenutak po kome će se sigurno pamtiti ovogodišnji festival je nastup dječijeg hora Muzičke škole "Dara Čokorilo". Mališani su izveli Šobićevu pjesmu "Đon" na oduševljenje okupljene mase.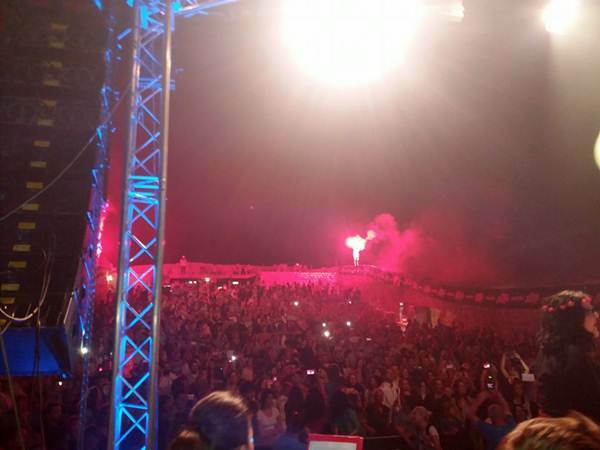 U čast najmlađih učesnika Bedem festa, priređena je bakljada sa zidina tvrđave. No, to nije bio kraj, jer je hor uskoro pozvan na "bis", što se i desilo.
Među onima koji su prethodnih dana volonterski radili i omogućili da sve bude kako treba bio je i Vito Popović iz Nikšića.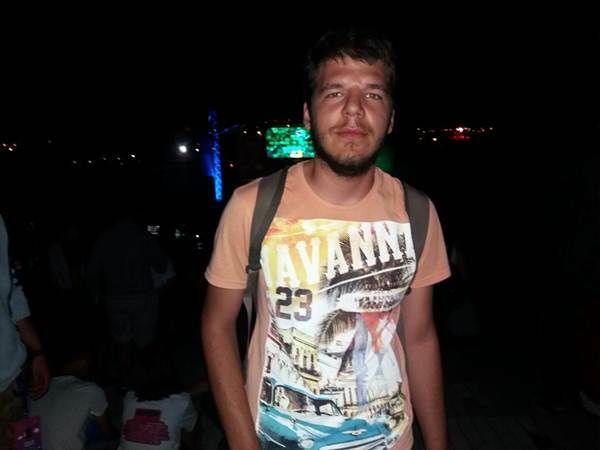 "Kao i svake godine sve je savršeno… Malo nas je manje ove godine nego inače, ali smo upjeli da sredimo sve na vrijeme. Ekipa je super. Čekamo festivalsku noć da počne. Počela je, ali tek treba da se zagrije. Volontiram zato što je Petar Šundić čovjek koga treba pomoći, bez ikakve nadoknade. On daje dušu ovom gradu samim festivalom", rekao je ovaj volonter koji se nakon obavljenog posla odmah našao u publici.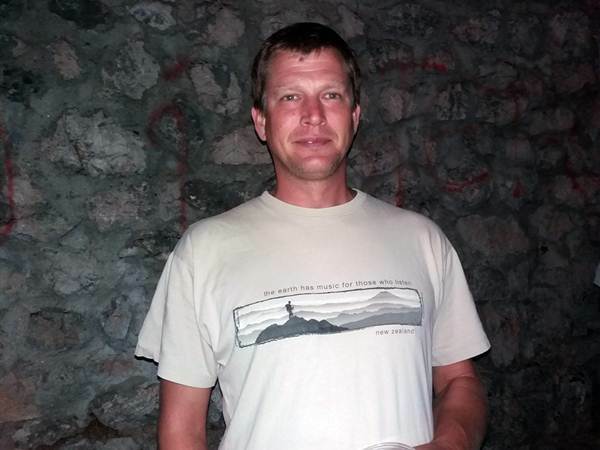 Bedem fest iz godine u godinu gradi svoje ime. Samim tim, festival privlači i veliki broj ljudi iz regiona. Na Bedemu je bio i posjetilac iz Slovenije, Matija Ugrin.
"Za sad je sve sjajno, i atmosfera i izvođači. Ja sam ovdje turista. Kolega me je doveo na festival i veoma mi se svidjelo. Mozda dođem opet", rekao je ovaj Ljubljančanin.
Cijena karte za prvo veče, kao i za ostale iznosi pet eura.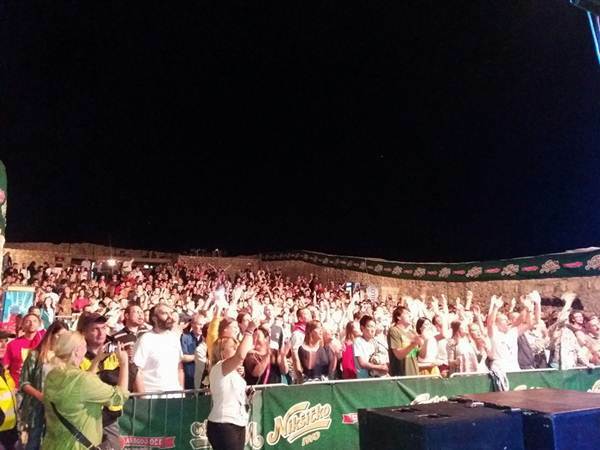 Organizatori su obezbijedili kamp za one koji žele da borave blizu festivala, kao i organizovan prevoz iz Podgorice, Cetinja, Budve, Herceg Novog i Kotora.
Prema line up-u prvo veče rezervisano je i za autentični sastav Kralj Čačka, dugoočekivani Irie FM, domaću Gomila nesklada i bend Džej Džej Okoča.
Među prvima koji su došli na Bedem, bili su Bojana, Todor i Tara.
"Čekamo nastupe, izvođači su dobri i vjerujemo da će biti dobra atmosfera, kao i uvijek. Došli smo i da ispoštujemo Pera Šundića, cijenimo ovo što on radi", rekli su oni.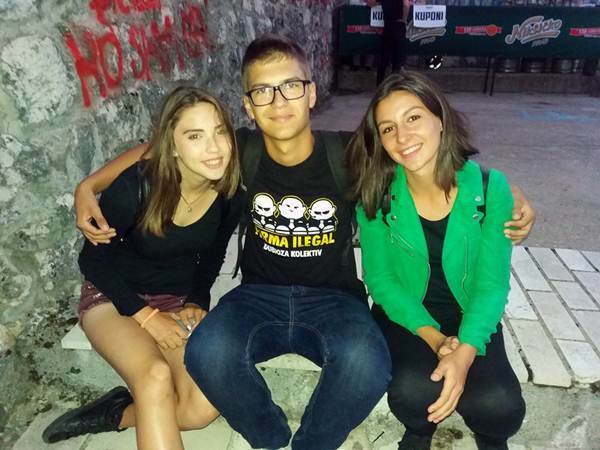 Bedem fest prve večeri ispunjen je do posljednjeg mjesta, a mnogo ljudi je pratilo koncerte u podnožju tvrđave. Posebna atmofera tvrđave, volonteri i repertoar još jednom su uvjerili da je Bedem fest – festival sa dušom.
"Jedna prelijepa energija. Bedem fest je drugačiji. Upravo je završen jedan istorijski koncert S vremena na vreme. Dječiji hor je bio fascinantan. Probudio je u ljudima emocije. Svi smo se naježili u toliko trenutaka. Bedem ima jedna poseban šarm. U prvom planu nam je muzika i dobro raspoloženje. Izuzetno smo zadovoljni brojem ljudi. Očekujemo još", rekao je zadovoljno direktor festivala Petar Šundić sumirajući prve utiske.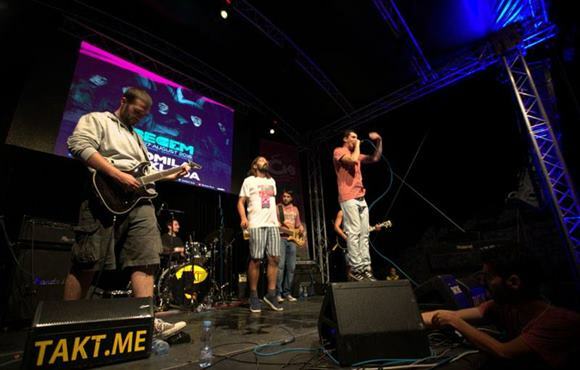 Prvo veče sedmog Bedem festa zatvorili su nikšićki bend "Gomila nesklada" i podgorički rep dvojac Džej Džej Okoča.
,,Pričajmo iskreno, bez uvreda, laži i spinovanja."​
Ovaj razgovor se vodi prema Onogoštovim pravilima. Molimo, pročitajte pravila prije ulaska u diskusiju.
Warning
: mysqli_query(): (HY000/1021): Disk full (/tmp/#sql-temptable-304-5b2151-1bfb3d.MAI); waiting for someone to free some space... (errno: 28 "No space left on device") in
/var/www/html/wp-includes/wp-db.php
on line
2169
WordPress database error: [Disk full (/tmp/#sql-temptable-304-5b2151-1bfb3d.MAI); waiting for someone to free some space... (errno: 28 "No space left on device")]
SELECT wp_posts.* FROM wp_posts LEFT JOIN wp_term_relationships ON (wp_posts.ID = wp_term_relationships.object_id) WHERE 1=1 AND ( wp_term_relationships.term_taxonomy_id IN (357) ) AND wp_posts.post_type = 'advanced_ads' AND ((wp_posts.post_status = 'publish')) GROUP BY wp_posts.ID ORDER BY wp_posts.post_date DESC
Dobra atmosfera, spektakularan vatromet, nevjerovatna energija i glas Marije Šerifović - takva je bila prošla noć u našem gradu.
Pop zvijezda Marija Šerifović održaće večeras koncert na Trgu slobode.
Koncert pop zvijezde Marije Šerifović održaće se 18. septembra na Trgu slobode.